Organizations:
Agricultural

Manufacturing

Office

Strategic Interest
Projects:

Proposed

In Progress

Completed
Countries:
Brazil; Peru; Suriname; France; Colombia; Guyana; Bolivia; Venezuela; Ecuador
Cities:
Santa Cruz; Manaus; La Paz
PFAF ID:
HydroBasin Level:
Baseline Water Stress:

Water Quality Stress:

Sanitation Access Stress:

Click to view individual basin.
Location

Click Icon to Show on Map

City & Country

,

()
Quick Info
Countries:
China, India, Italy, Netherlands, United Kingdom of Great Britain and Northern Ireland, United States of America
Regions:
Godavari, Huang He (Yellow River), India, Mississippi River
Project SDGs:

Includes Sustainable Development Goals from the project and its locations.

Increase Access to Water, Sanitation, Hygiene (SDG 6.1 & 6.2)
Project Tags:

Includes tags from the project and its locations.

COVID-19/Novel Coronavirus
Progress to Date:
0 n/a
Services Needed:
No services needed/offered
Desired Partner:
NGO / Civil Society
Language:
English
Start & End Dates:
Jan. 2020 » Ongoing
Project Website:
www.unilever.com/news/news-and-features/Feature-article/2020...
Project Source:
User
Profile Completion:
72%
Project Overview
Unilever has committed to donating sanitizer, soap, bleach and food worth €100 million to those in need. Half of the donations will go to the World Economic Forum's COVID Action Platform in support of global health organizations. The other half will go to Unilever's national and local efforts, partnerships, and handwashing education programs in countries including the US, India, China, UK, Netherlands, and Italy.
Latest updates
Visit <% a.content_type | capitalize %>
<% a.name %> <% a.description %>
<% a.date %>
<% a.category %>
×
No current notifications are found for the projects, organizations, and other topics you are currently following.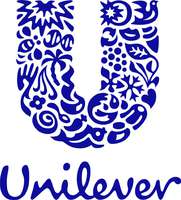 Unilever (Organization)
Unilever's purpose is to make sustainable living commonplace Learn More
Discussion
No comments found - be the first to add yours below!
No comments found. Log in and add yours below!
Log in to add your comment!

Loading Matches