Organizations:
Agricultural

Manufacturing

Office

Strategic Interest
Projects:

Proposed

In Progress

Completed
Countries:
Brazil; Peru; Suriname; France; Colombia; Guyana; Bolivia; Venezuela; Ecuador
Cities:
Santa Cruz; Manaus; La Paz
PFAF ID:
HydroBasin Level:
Baseline Water Stress:

Water Quality Stress:

Sanitation Access Stress:

Click to view individual basin.
Location

Click Icon to Show on Map

City & Country

,

()
Quick Info
| | |
| --- | --- |
| Total Organizations: | 106 |
| Total Projects: | 83 |
| Total Locations: | 370 |
| Website: | waterfundstoolbox.org |
| Profile Completion: | 100% |
Community Overview
Water Funds are organizations that design and enhance financial and governance mechanisms which unite public, private and civil society stakeholders around a common goal to contribute to water security through nature-based solutions and sustainable watershed management.
Latest updates
Visit <% a.content_type | capitalize %>
<% a.name %> <% a.description %>
<% a.date %>
<% a.category %>
×
No current notifications are found for the projects, organizations, and other topics you are currently following.

Loading Organizations

Loading Projects

CDP Global Water Report 2018 (Resource)
This report presents analysis of the response data from a sample of 783 of the world's largest publicly listed companies. The report is aimed at companies and investors seeking to understand how they can play their part in delivering a … Learn More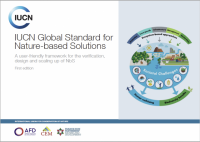 Discussion
No comments found - be the first to add yours below!
No comments found. Log in and add yours below!
Log in to add your comment!