Organizations:
Agricultural

Manufacturing

Office

Strategic Interest
Projects:

Proposed

In Progress

Completed
Countries:
Brazil; Peru; Suriname; France; Colombia; Guyana; Bolivia; Venezuela; Ecuador
Cities:
Santa Cruz; Manaus; La Paz
PFAF ID:
HydroBasin Level:
Baseline Water Stress:

Water Quality Stress:

Sanitation Access Stress:

Click to view individual basin.
Location

Click Icon to Show on Map

City & Country

,

()
Organization Overview
2030 WRG is an innovative public-private platform for collaboration to mobilize stakeholders from the public and private sector, civil society, centers of academic expertise and financing institutions to engage in fact-based, analytical approaches and coalition building initiatives that help governments to catalyze sustainable water sector transformations in support of their economic growth plans.
Latest updates
Visit <% a.content_type | capitalize %>
<% a.name %> <% a.description %>
<% a.date %>
<% a.category %>
×
No current notifications are found for the projects, organizations, and other topics you are currently following.

Integrated Social Development Effort Bangladesh (ISDE) (Organization)
Our Vision: ISDE Bangladesh aspires to create a poverty and hunger-free, just society of educated, socio-economically developed and environmentally-friendly people. Our Mission: To facilitate socio-economic change in the lives of disadvantaged people, particularly women and children, in the southeast of … Learn More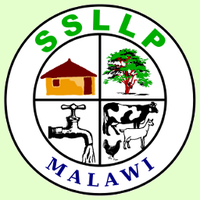 Small Scale Livestock and Livelihoods Program (SSLLP) (Organization)
The mission of SSLLP is empowering resource poor and vulnerable families, through interventions targeting poverty reduction, food and nutrition security, and environmental sustainability. SSLLP works in 6 priority areas of institutional development, sustainable agriculture, climate change adaptation, WASH, financial services … Learn More

Loading Matches

Loading Trends
Sankalpa Darchula Nepal (Sankalpa) (2030 Water Resources Group)
I want to give thanks to those of you who read my previous update(Water crisis In Nepal ). I'm especially appreciative to those of you who responded with such kind, thoughtful south asia and words. Truly, thank you. Now that …