Organizations:
Agricultural

Manufacturing

Office

Strategic Interest
Projects:

Proposed

In Progress

Completed
Countries:
Brazil; Peru; Suriname; France; Colombia; Guyana; Bolivia; Venezuela; Ecuador
Cities:
Santa Cruz; Manaus; La Paz
PFAF ID:
HydroBasin Level:
Baseline Water Stress:

Water Quality Stress:

Sanitation Access Stress:

Click to view individual basin.
Location

Click Icon to Show on Map

City & Country

,

()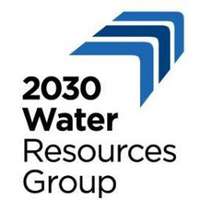 2030 Water Resources Group (Organization)
2030 WRG is an innovative public-private platform for collaboration to mobilize stakeholders from the public and private sector, civil society, centers of academic expertise and financing institutions to engage in fact-based, analytical approaches and coalition building initiatives that help governments … Learn More
Discussion
No comments found - be the first to add yours below!
No comments found. Log in and add yours below!
Log in to add your comment!

Loading Matches
Sankalpa Darchula Nepal (Sankalpa) (2030 Water Resources Group)
I want to give thanks to those of you who read my previous update(Water crisis In Nepal ). I'm especially appreciative to those of you who responded with such kind, thoughtful south asia and words. Truly, thank you. Now that …