Organizations:

Agricultural

Manufacturing

Office

Strategic Interest
Projects:

Proposed

In Progress

Completed
Countries:
Brazil; Peru; Suriname; France; Colombia; Guyana; Bolivia; Venezuela; Ecuador
Cities:
Santa Cruz; Manaus; La Paz
PFAF ID:
HydroBasin Level:
Baseline Water Stress:

Water Quality Stress:

Sanitation Access Stress:

Click to view individual basin.
Location

Click Icon to Show on Map

City & Country

,

()
Quick Info
Countries:
Argentina, Brazil, Chile, Colombia, Mexico, Peru, Uruguay
Regions:
Amazonas, Colombia, Magdalena, Negro (Uruguay), Tocantins
Organization SDGs:

Includes Sustainable Development Goals from the organization and its locations.

Sustainable Agriculture (SDG 2.4)
Increase Access to Water, Sanitation, Hygiene (SDG 6.1 & 6.2)
Water Quality (SDG 6.3)
Water Use Efficiency (SDG 6.4)
Protect and Restore Ecosystems (SDG 6.6)
International Cooperation and Capacity Building (SDG 6.a)
Water-Related Disaster Management (SDG 11.5)
Climate Resilience and Adaptation (SDG 13.1)
Climate education, awareness-raising, capacity (SDG 13.3)
Organization Tags:

Includes tags from the organization and its locations.

Stormwater Management and Flood Control
Drought Management
Water-Related Vulnerability Assessments
Groundwater
Soil Erosion and Health
Domestic Wastewater
Water Recycling and Reuse
Hygiene
Safe, Affordable Water
Nature-Based Solutions
Women & Water
Leaving No One Behind
Services Offered:
Financial support
Other
Project management
Org. Type:
International Organization
Org. Size:
Small (10 - 99 Employees)
Language:
Español
Org. Website:
www.aguasegura.com.ar
Org. Source:
User
Profile Completion:
96%
Coalition:
No
Organization Overview
Asegurar el acceso al agua de forma sostenible para el desarrollo humano, económico y ambiental, es nuestro propósito. Nuestra misión es desarrollar proyectos sustentables de agua para empresas, que generen impacto positivo en el negocio, en la eficiencia del recurso y en las comunidades.
Latest updates
Visit <% a.content_type | capitalize %>
<% a.name %> <% a.description %>
<% a.date %>
<% a.category %>
×
No current notifications are found for the projects, organizations, and other topics you are currently following.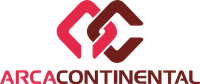 Safe Water Argentina (Project)
Provide education and technology necessary for the use, care, and safe access to water for vulnerable communities. Learn More

Loading Matches

Loading Trends