Organizations:
Agricultural

Manufacturing

Office

Strategic Interest
Projects:

Proposed

In Progress

Completed
Countries:
Brazil; Peru; Suriname; France; Colombia; Guyana; Bolivia; Venezuela; Ecuador
Cities:
Santa Cruz; Manaus; La Paz
PFAF ID:
HydroBasin Level:
Baseline Water Stress:

Water Quality Stress:

Sanitation Access Stress:

Click to view individual basin.
Location

Click Icon to Show on Map

City & Country

,

()
Quick Info
| | |
| --- | --- |
| Total Organizations: | 104 |
| Total Projects: | 65 |
| Total Locations: | 444 |
| Profile Completion: | 100% |
Community Overview
Intensive agricultural practices can lead to soil erosion and contamination, as well as nutrient depletion. These challenges threaten the long-term viability of agricultural systems and lead to sedimentation and pollution of freshwater and marine environments. Soils with high levels of organic matter are not only more productive, but also have improved water infiltration, decreased evaporation rates and increased water retention capacity. The loss of topsoil can carry sediment, as well as many pollutants, into receiving waters, impacting water quality downstream. The economic and environmental impacts of cropland erosion are primary concerns of public and private sector actors. There are a variety of strategies for avoiding soil erosion and degradation including no-till farming, restoring riparian buffer zones, and adopting Integrated Pest Management solutions to avoid overuse of pesticides. Many find these strategies are most efficient and transformative when implemented in the context of collective action.
Latest updates
Visit <% a.content_type | capitalize %>
<% a.name %> <% a.description %>
<% a.date %>
<% a.category %>
×
No current notifications are found for the projects, organizations, and other topics you are currently following.

Loading Organizations

Loading Projects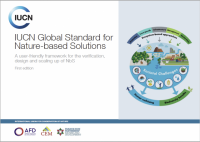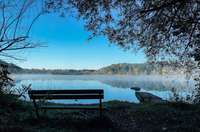 Nature and Health (2014) (Resource)
ceowatermandate.org/resources/nature-and-health-2014
This article presents the state of knowledge with regard to human health and well-being from contact with nature. Learn More
Discussion
No comments found - be the first to add yours below!
No comments found. Log in and add yours below!
Log in to add your comment!