Organizations:

Agricultural

Manufacturing

Office

Strategic Interest
Projects:

Proposed

In Progress

Completed
Countries:
Brazil; Peru; Suriname; France; Colombia; Guyana; Bolivia; Venezuela; Ecuador
Cities:
Santa Cruz; Manaus; La Paz
PFAF ID:
HydroBasin Level:
Baseline Water Stress:

Water Quality Stress:

Sanitation Access Stress:

Click to view individual basin.
Location

Click Icon to Show on Map

City & Country

,

()
European Water Partnership (Organization)
The European Water Partnership (EWP) is an independent value based non-profit organization structured as an open and inclusive member association. The EWP harnesses European capacity, helps to coordinate initiatives and activities in international water issues and undertakes worldwide promotion of … Learn More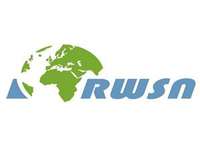 Rural Water Supply Network (Organization)
The Rural Water Supply Network (RWSN) is the global network of professionals and practitioners working to raise standards of knowledge and evidence, technical and professional competence, practice and policy in rural water supply and so fulfil the vision of sustainable … Learn More
Discussion
No comments found - be the first to add yours below!
No comments found. Log in and add yours below!
Log in to add your comment!

Loading Matches