Organizations:

Agricultural

Manufacturing

Office

Strategic Interest
Projects:

Proposed

In Progress

Completed
Countries:
Brazil; Peru; Suriname; France; Colombia; Guyana; Bolivia; Venezuela; Ecuador
Cities:
Santa Cruz; Manaus; La Paz
PFAF ID:
HydroBasin Level:
Baseline Water Stress:

Water Quality Stress:

Sanitation Access Stress:

Click to view individual basin.
Location

Click Icon to Show on Map

City & Country

,

()
Project Overview
The River Nar is a chalk stream and fenland habitat that faces agricultural pollution. The project installed runoff interceptors and improved land management to reduce sediment runoff and increase infiltration.
Latest updates
Visit <% a.content_type | capitalize %>
<% a.name %> <% a.description %>
<% a.date %>
<% a.category %>
×
No current notifications are found for the projects, organizations, and other topics you are currently following.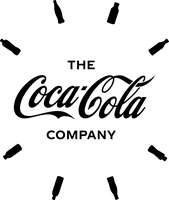 The Coca-Cola Company (Organization)
The Coca-ColaCompany is the world's largest beverage company. The purpose of company is to refresh the world and make a difference. Our vision is to craft the brands and choice of drinks that people love, to refresh them in body … Learn More

WWF (Organization)
The World Wide Fund for Nature (WWF) is an international non-governmental organization working on issues regarding the conservation, research and restoration of the environment. It is the world's largest independent conservation organization with over 5 million supporters worldwide, working in … Learn More
Discussion
No comments found - be the first to add yours below!
No comments found. Log in and add yours below!
Log in to add your comment!

Loading Matches