Organizations:
Agricultural

Manufacturing

Office

Strategic Interest
Projects:

Proposed

In Progress

Completed
Countries:
Brazil; Peru; Suriname; France; Colombia; Guyana; Bolivia; Venezuela; Ecuador
Cities:
Santa Cruz; Manaus; La Paz
PFAF ID:
HydroBasin Level:
Baseline Water Stress:

Water Quality Stress:

Sanitation Access Stress:

Click to view individual basin.
Location

Click Icon to Show on Map

City & Country

,

()
Project Overview
Veolia activated its continuity of service plan at the start of the pandemic, balancing containment measures with essential service delivery of drinking water, sanitation, and waste management. This plan is tailored to each country and business and includes remote working arrangements, staff rotations, and back-up teams.
Latest updates
Visit <% a.content_type | capitalize %>
<% a.name %> <% a.description %>
<% a.date %>
<% a.category %>
×
No current notifications are found for the projects, organizations, and other topics you are currently following.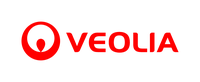 Veolia (Organization)
Veolia group aims to be the benchmark company for ecological transformation. In 2022, with nearly 220,000 employees worldwide, the Group designs and provides game-changing solutions that are both useful and practical for water, waste and energy management. Through its three … Learn More
Discussion
No comments found - be the first to add yours below!
No comments found. Log in and add yours below!
Log in to add your comment!

Loading Matches