Organizations:

Agricultural

Manufacturing

Office

Strategic Interest
Projects:

Proposed

In Progress

Completed
Countries:
Brazil; Peru; Suriname; France; Colombia; Guyana; Bolivia; Venezuela; Ecuador
Cities:
Santa Cruz; Manaus; La Paz
PFAF ID:
HydroBasin Level:
Baseline Water Stress:

Water Quality Stress:

Sanitation Access Stress:

Click to view individual basin.
Location

Click Icon to Show on Map

City & Country

,

()
| | |
| --- | --- |
| Basin and/or Contextual Conditions: | PHYSICAL: Inadequate access to drinking water services, PHYSICAL: Inadequate access to hygiene services, REGULATORY: Water-related product or operational standards |
| Project Benefits: | Heightened agreement on priority basin water challenges, Raised awareness of challenges among water users, Raised awareness of challenges among local authorities |
| Indirect or Direct Beneficiaries: | Local communities / domestic users |
| Months & Implementing: | 1 - 3 months |
| Financial Resources: | Between $100,000 - $500,000 USD |
| Primary Funding Source: | International donor |
| Challenges: | RESOURCES: Insufficient data / Data access, RESOURCES: Lack of financial resources |
Missed Opportunities
Safe and adequate drinking, Improve hygiene & Sanitation and local ownership
Unintended Consequences
Lack of community and weal or poor government policies
Project Narrative
The project is seeking funding opportunities in addressing and improving hygiene and sanitation situation in COVD19 pandemic in the southern Sierra Leone, and such breaking the chain of transmission. through regular hand washing and provision of safe drinking water in quarantined homes, holding center and treatment centers and as well as basic facilities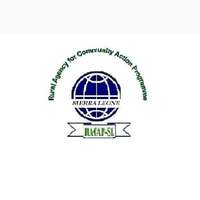 Discussion
No comments found - be the first to add yours below!
No comments found. Log in and add yours below!
Log in to add your comment!

Loading Matches