Organizations:
Agricultural

Manufacturing

Office

Strategic Interest
Projects:

Proposed

In Progress

Completed
Countries:
Brazil; Peru; Suriname; France; Colombia; Guyana; Bolivia; Venezuela; Ecuador
Cities:
Santa Cruz; Manaus; La Paz
PFAF ID:
HydroBasin Level:
Baseline Water Stress:

Water Quality Stress:

Sanitation Access Stress:

Click to view individual basin.
Location

Click Icon to Show on Map

City & Country

,

()
| | |
| --- | --- |
| Basin and/or Contextual Conditions: | PHYSICAL: Ecosystem vulnerability or degradation |
| Project Benefits: | Other |
| Indirect or Direct Beneficiaries: | Ecosystems |
| Months & Implementing: | More than 3 years |
| Financial Resources: | Between $100,000 - $500,000 USD |
| Primary Funding Source: | Pool funding (i.e., joint funding of several partners) |
| Challenges: | Other |
Project Narrative
ReverdeC es un proyecto liderado por CELSIA que inició en el año 2016 y tiene como meta sembrar 10 millones de árboles en 10 años, a razón de 1 millón por año. Su propósito es contribuir con la restauración de las cuencas hidrográficas del Valle del Cauca a través de la siembra de árboles nativos, permitiendo de esta manera la protección de las cuencas abastecedoras de agua potable y mejorando las condiciones socioeconómicas de las comunidades beneficiarias del proyecto. Para lograrlo se han priorizado las cuencas que abastecen acueductos veredales y municipales, las cuencas priorizadas en los planes de gestión de la Corporación Autónoma Regional del Valle del Cauca (CVC) y finalmente las cuencas del área de influencia de las centrales de EPSA-Celsia.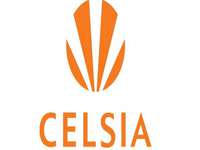 Celsia SA ESP (Organization)
Celsia es una empresa de servicios públicos especializada en los negocios de generación y distribución de energía eléctrica. Actualmente cuenta con una capacidad integrada de generación de 1.777 MW, representados en 16 centrales ubicadas en seis departamentos de Colombia. En … Learn More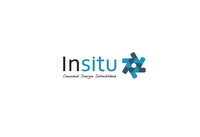 Corporación Econexus (INSITU) (Organization)
INSITU es una organización colombiana sin ánimo de lucro con una sólida experiencia en el trabajo con comunidades rurales, gracias a la articulación con actores claves en los territorios tales como agencias de cooperación internacional, gobierno nacional, organizaciones sociales y … Learn More
Discussion
No comments found - be the first to add yours below!
No comments found. Log in and add yours below!
Log in to add your comment!

Loading Matches