Organizations:
Agricultural

Manufacturing

Office

Strategic Interest
Projects:

Proposed

In Progress

Completed
Countries:
Brazil; Peru; Suriname; France; Colombia; Guyana; Bolivia; Venezuela; Ecuador
Cities:
Santa Cruz; Manaus; La Paz
PFAF ID:
HydroBasin Level:
Baseline Water Stress:

Water Quality Stress:

Sanitation Access Stress:

Click to view individual basin.
Location

Click Icon to Show on Map

City & Country

,

()
Quick Info
Countries:
China, Egypt, France, Indonesia, Mexico, United States of America
Regions:
Nile, Seine, Trinity River (Texas)
Organization SDGs:

Includes Sustainable Development Goals from the organization and its locations.

Increase Access to Water, Sanitation, Hygiene (SDG 6.1 & 6.2)
Integrated Water Resource Management (SDG 6.5)
Climate Resilience and Adaptation (SDG 13.1)
Organization Tags:

Includes tags from the organization and its locations.

Water Funds
Services Offered:
No services needed/offered
Org. Type:
Business
Org. Size:
Small (10 - 99 Employees)
Industry Sector:
Food, beverage & agriculture
Language:
English
Org. Website:
www.danone.com
Org. Source:
User
Profile Completion:
92%
Coalition:
No
Organization Overview
French multinational food-products corporation based in Paris. With four business lines: Fresh Dairy products, Waters, Early Life Nutrition and Medical Nutrition. Our mission is to bring health by food to as many people as possible.
Latest updates
Visit <% a.content_type | capitalize %>
<% a.name %> <% a.description %>
<% a.date %>
<% a.category %>
×
No current notifications are found for the projects, organizations, and other topics you are currently following.

Water Resilience Coalition (Organization)
ceowatermandate.org/resilience
The Water Resilience Coalition, founded in 2020, is an industry-driven, CEO-led coalition of the UN Global Compact's CEO Water Mandate that aims to elevate global water stress to the top of the corporate agenda and preserve the world's freshwater resources … Learn More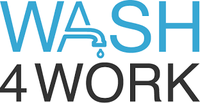 WASH4Work (Organization)
WASH is critical to leading healthy lives. Yet billions of people every day still do not have access to safe and clean water for drinking or washing, toilets and basic hygiene requirements to ensure that they stay healthy and well. … Learn More

Loading Matches

Loading Trends