Organizations:

Agricultural

Manufacturing

Office

Strategic Interest
Projects:

Proposed

In Progress

Completed
Countries:
Brazil; Peru; Suriname; France; Colombia; Guyana; Bolivia; Venezuela; Ecuador
Cities:
Santa Cruz; Manaus; La Paz
PFAF ID:
HydroBasin Level:
Baseline Water Stress:

Water Quality Stress:

Sanitation Access Stress:

Click to view individual basin.
Location

Click Icon to Show on Map

City & Country

,

()
Quick Info
Countries:
Argentina, Brazil, China, India, Iraq, Nepal, Pakistan, South Africa, Sudan, Thailand, Uganda, United Republic of Tanzania
Regions:
Amazonas, Ganges - Brahmaputra, Huang He (Yellow River), India, Indus, Limpopo, Mekong, Nile, Orange, Penner River, Rufiji, South Africa, Tigris & Euphrates, Vaal, Yangtze River (Chang Jiang)
Organization SDGs:

Includes Sustainable Development Goals from the organization and its locations.

Sustainable Agriculture (SDG 2.4)
Water Use Efficiency (SDG 6.4)
Integrated Water Resource Management (SDG 6.5)
Climate Resilience and Adaptation (SDG 13.1)
Organization Tags:

Includes tags from the organization and its locations.

Drought Management
Water-Related Vulnerability Assessments
Groundwater
Irrigation Management and Technology
Domestic Wastewater
Water Recycling and Reuse
Water Funds
Sustainable Withdrawals
Nature-Based Solutions
Women & Water
Leaving No One Behind
Services Offered:
Research & analysis
Org. Type:
NGO / Civil Society
Org. Size:
Medium (100 - 499 Employees)
Resources:
ADAPTATION'S THIRST: ACCELERATING THE CONVERGENCE OF WATER AND CLIMATE ACTION
Language:
English
Org. Website:
www.iwmi.cgiar.org
Org. Source:
User
Profile Completion:
89%
Coalition:
No
Organization Overview
IWMI is one of 15 international research centers supported by the network of 60 governments, private foundations and international and regional organizations collectively known as CGIAR. It is a non-profit organization with a staff of 350 and offices in over 10 countries across Asia and Africa and Headquarters in Colombo, Sri Lanka.
Latest updates
Visit <% a.content_type | capitalize %>
<% a.name %> <% a.description %>
<% a.date %>
<% a.category %>
×
No current notifications are found for the projects, organizations, and other topics you are currently following.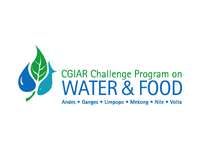 Challenge programme IWMI: "Water and Food" (MAEE/IRD)/Limpopo (Project)
waterandfood.org/basins/limpopo-2
CPWF (challenge programme for water and food) is an international, multi-institutional research initiative with a strong emphasis on north-south and south-south partnerships. The initiative brings together research scientists, development specialists, and river basin communities in Africa, Asia and Latin America … Learn More

Loading Matches

Loading Trends