Organizations:

Agricultural

Manufacturing

Office

Strategic Interest
Projects:

Proposed

In Progress

Completed
Countries:
Brazil; Peru; Suriname; France; Colombia; Guyana; Bolivia; Venezuela; Ecuador
Cities:
Santa Cruz; Manaus; La Paz
PFAF ID:
HydroBasin Level:
Baseline Water Stress:

Water Quality Stress:

Sanitation Access Stress:

Click to view individual basin.
Location

Click Icon to Show on Map

City & Country

,

()
Quick Info
Countries:
Ethiopia, Lesotho, Madagascar, Malawi, Mozambique, South Africa, United Republic of Tanzania
Regions:
Lesotho, Mangoky, Orange, Ruvu, South Africa, Wami Ruvu, Zambezi
Organization SDGs:

Includes Sustainable Development Goals from the organization and its locations.

Sustainable Agriculture (SDG 2.4)
Increase Access to Water, Sanitation, Hygiene (SDG 6.1 & 6.2)
Water Quality (SDG 6.3)
Integrated Water Resource Management (SDG 6.5)
Protect and Restore Ecosystems (SDG 6.6)
Climate Resilience and Adaptation (SDG 13.1)
Organization Tags:

Includes tags from the organization and its locations.

Sanitation
Services Offered:
Communications & outreach
Other
Org. Type:
NGO / Civil Society
Org. Size:
Small (10 - 99 Employees)
Language:
English
Org. Website:
www.waterwitness.org
Org. Source:
User
Profile Completion:
92%
Coalition:
No
Organization Overview
A research and advocacy charity working for equitable and sustainable water resource management. We work with all water users to support objective understanding of opportunities and barriers to progress, and to galvanise action based on reliable evidence, transperancy and accountability.
Latest updates
Visit <% a.content_type | capitalize %>
<% a.name %> <% a.description %>
<% a.date %>
<% a.category %>
×
No current notifications are found for the projects, organizations, and other topics you are currently following.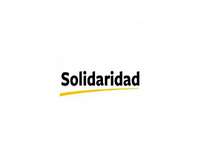 Solidaridad (Organization)
Solidaridad brings together supply chain actors and engages them in innovative solutions to improve production, ensuring the transition to a sustainable and inclusive economy that maximizes the benefit for all. Solidaridad works on creating sustainable supply chains from the producer … Learn More

Loading Matches

Loading Trends