Organizations:

Agricultural

Manufacturing

Office

Strategic Interest
Projects:

Proposed

In Progress

Completed
Countries:
Brazil; Peru; Suriname; France; Colombia; Guyana; Bolivia; Venezuela; Ecuador
Cities:
Santa Cruz; Manaus; La Paz
PFAF ID:
HydroBasin Level:
Baseline Water Stress:

Water Quality Stress:

Sanitation Access Stress:

Click to view individual basin.
Location

Click Icon to Show on Map

City & Country

,

()
Project Overview
Over and above the operational changes we have made to reduce our factories' water consumption, we are active at different levels across the country: we have implemented our zero water technology at our Mossel Bay dairy factory in 2017, through which we plan to avoid using municipal water for production processes.
Project Results
Latest updates
Visit <% a.content_type | capitalize %>
<% a.name %> <% a.description %>
<% a.date %>
<% a.category %>
×
No current notifications are found for the projects, organizations, and other topics you are currently following.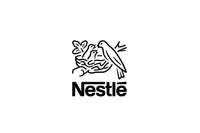 Nestlé (Organization)
• Nestlé's ambition is to enhance people's lives through nutrition, health and wellness. We offer healthier and tastier food and beverage choices at all stages of life and at all times of the day. Based on science and Research and … Learn More
Discussion
No comments found - be the first to add yours below!
No comments found. Log in and add yours below!
Log in to add your comment!

Loading Matches