Organizations:
Agricultural

Manufacturing

Office

Strategic Interest
Projects:

Proposed

In Progress

Completed
Countries:
Brazil; Peru; Suriname; France; Colombia; Guyana; Bolivia; Venezuela; Ecuador
Cities:
Santa Cruz; Manaus; La Paz
PFAF ID:
HydroBasin Level:
Baseline Water Stress:

Water Quality Stress:

Sanitation Access Stress:

Click to view individual basin.
Location

Click Icon to Show on Map

City & Country

,

()
Project Overview
We are having regular discussions with the basin stakeholders to manage water use. We also make considerable infrastructure investments in our machinery and effluent treatment plant to secure proper water use and recycling. Finally we have an advanced water policy and management strategy that includes water efficiency targets, quality targets and contingency plans
Project Results
Improved water management
Latest updates
Visit <% a.content_type | capitalize %>
<% a.name %> <% a.description %>
<% a.date %>
<% a.category %>
×
No current notifications are found for the projects, organizations, and other topics you are currently following.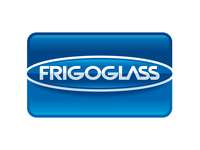 Frigoglass (Organization)
Figroglass is one of the global leaders in the Ice Cold Merchandisers (ICM) market and the principal supplier of glass packaging in the high growth markets of West Africa. Learn More
Discussion
No comments found - be the first to add yours below!
No comments found. Log in and add yours below!
Log in to add your comment!

Loading Matches