Organizations:

Agricultural

Manufacturing

Office

Strategic Interest
Projects:

Proposed

In Progress

Completed
Countries:
Brazil; Peru; Suriname; France; Colombia; Guyana; Bolivia; Venezuela; Ecuador
Cities:
Santa Cruz; Manaus; La Paz
PFAF ID:
HydroBasin Level:
Baseline Water Stress:

Water Quality Stress:

Sanitation Access Stress:

Click to view individual basin.
Location

Click Icon to Show on Map

City & Country

,

()
Project Overview
Boer Bier Water is a collaboration examining how water can be handled in the most efficient way. Bavaria and the farmers in the Laarbeek area use a lot of this water. In order to deal well with this, for example, the residual water from Bavaria is redistributed among farmers. Dams are also placed and additional ditches are dug to prevent dehydration of the ground.
Latest updates
Visit <% a.content_type | capitalize %>
<% a.name %> <% a.description %>
<% a.date %>
<% a.category %>
×
No current notifications are found for the projects, organizations, and other topics you are currently following.
| | |
| --- | --- |
| Basin and/or Contextual Conditions: | PHYSICAL: Unsustainable land use |
| Project Benefits: | Raised awareness of challenges among water users |
| Indirect or Direct Beneficiaries: | Ecosystems, Agricultural growers, Environmental users (e.g., fishers, recreational users) |
| Months & Implementing: | More than 3 years |
| Financial Resources: | Between $1,000 - $10,000 USD |
| Primary Funding Source: | Pool funding (i.e., joint funding of several partners) |
| Challenges: | Other |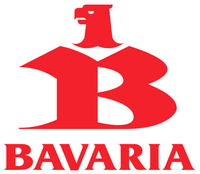 Bavaria (Organization)
www.bavaria.com/en/age_check?destination=site
En Bavaria creemos en el poder de los sueños... Somos parte de la herencia y el progreso de Colombia. Hemos construido una compañía para que perdure en el tiempo. Nos llena de orgullo producir marcas amadas que han unido por … Learn More
Discussion
No comments found - be the first to add yours below!
No comments found. Log in and add yours below!
Log in to add your comment!

Loading Matches