Organizations:
Agricultural

Manufacturing

Office

Strategic Interest
Projects:

Proposed

In Progress

Completed
Countries:
Brazil; Peru; Suriname; France; Colombia; Guyana; Bolivia; Venezuela; Ecuador
Cities:
Santa Cruz; Manaus; La Paz
PFAF ID:
HydroBasin Level:
Baseline Water Stress:

Water Quality Stress:

Sanitation Access Stress:

Click to view individual basin.
Location

Click Icon to Show on Map

City & Country

,

()
| | |
| --- | --- |
| Basin and/or Contextual Conditions: | PHYSICAL: Ecosystem vulnerability or degradation, PHYSICAL: Flooding, PHYSICAL: Groundwater management |
| Project Benefits: | Better / more data on river basin conditions, Basin stakeholder mapping, Raised awareness of challenges among water users |
| Indirect or Direct Beneficiaries: | Agricultural growers, Environmental users (e.g., fishers, recreational users), Local communities / domestic users |
| Months & Implementing: | 6 - 12 months |
| Financial Resources: | Between $100,000 - $500,000 USD |
| Primary Funding Source: | Pool funding (i.e., joint funding of several partners) |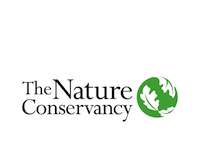 The Nature Conservancy (Organization)
The mission of The Nature Conservancy is to conserve the lands and waters on which all life depends. We acheive this through the dedicated efforts of our diverse staff, including more than 550 scientists, located in all 50 U.S. states … Learn More
Discussion
No comments found - be the first to add yours below!
No comments found. Log in and add yours below!
Log in to add your comment!

Loading Matches