Organizations:
Agricultural

Manufacturing

Office

Strategic Interest
Projects:

Proposed

In Progress

Completed
Countries:
Brazil; Peru; Suriname; France; Colombia; Guyana; Bolivia; Venezuela; Ecuador
Cities:
Santa Cruz; Manaus; La Paz
PFAF ID:
HydroBasin Level:
Baseline Water Stress:

Water Quality Stress:

Sanitation Access Stress:

Click to view individual basin.
Location

Click Icon to Show on Map

City & Country

,

()
| | |
| --- | --- |
| Basin and/or Contextual Conditions: | PHYSICAL: Declining water quality, PHYSICAL: Ecosystem vulnerability or degradation |
| Project Benefits: | Heightened agreement on priority basin water challenges |
| Indirect or Direct Beneficiaries: | Local communities / domestic users |
| Months & Implementing: | 6 - 12 months |
| Financial Resources: | Between $10,000 - $50,000 USD |
| Primary Funding Source: | Pool funding (i.e., joint funding of several partners) |
| Challenges: | Other |
Project Narrative
It involves four aspects of self-sufficiency in rural areas: 1)Water. Securing the access to water through the construction of a well and guidelines for its management, which will improve the life of their inhabitants, school and future health center. 2)Restoration. The regeneration of ecosystems through a collective strategy integrating ecological development, agroecological knowledge and food security in the frame of the Great Green Wall project. 3)Health. The construction of a Health Center, toilets & communal space using traditional ecological knowledge and materials to achieve an individual and collective sustainability of the territory. 4)Pedagogy. Implementing an educational program for collective intelligence through a co-creation process involving the community, experts, and authorities to improve all the topics aspects proposed. Currently we are searching for partnerships and funds to develop the project.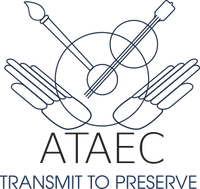 Ataec (Organization)
Artists, Cultures & Community/Climate Actions | Glocal Associative Network -Commons, cocreate, collaborations, classes, cultural preservation, events, gather, synergies, philanthropy & ecosocial actions/projects. Based on a solidarity-social economy model and with a philanthropy channel towards Arts, Cultures & Community/Climate Actions. Learn More
Discussion
No comments found - be the first to add yours below!
No comments found. Log in and add yours below!
Log in to add your comment!

Loading Matches