Organizations:
Agricultural

Manufacturing

Office

Strategic Interest
Projects:

Proposed

In Progress

Completed
Countries:
Brazil; Peru; Suriname; France; Colombia; Guyana; Bolivia; Venezuela; Ecuador
Cities:
Santa Cruz; Manaus; La Paz
PFAF ID:
HydroBasin Level:
Baseline Water Stress:

Water Quality Stress:

Sanitation Access Stress:

Click to view individual basin.
Location

Click Icon to Show on Map

City & Country

,

()
| | |
| --- | --- |
| Basin and/or Contextual Conditions: | PHYSICAL: Declining water quality, PHYSICAL: Inadequate infrastructure, Other |
| Project Benefits: | Long-term partnership(s) created, Raised awareness of challenges among local authorities, Other |
| Indirect or Direct Beneficiaries: | Local communities / domestic users |
| Months & Implementing: | More than 3 years |
| Financial Resources: | More than $500,000 USD |
| Primary Funding Source: | Public funding |
| Challenges: | RESOURCES: Lack of financial resources, Other |
Project Narrative
What is the Merced Avenue Greenway Project? The City of South El Monte, Council for Watershed Health, Active San Gabriel Valley, Climate Resolve, Alta Planning and Tetra Tech have teamed up to create a multiple benefit approach to enhance public health and beautify the neighborhood! The Merced Ave project aims to demonstrate how street design can combat rising temperatures, increase pedestrian/bicyclist safety, and improve local water quality. A neighborhood-scale project like Merced Avenue is intended to provide a real-world model of watershed-based design that integrates many ongoing efforts in the region to address flood management, water quality and habitat restoration.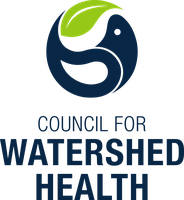 Council for Watershed Health (Organization)
Headquartered in Los Angeles, California, Council for Watershed Health (CWH) is a nonprofit organization founded 25 years ago to advance the health and sustainability of the Los Angeles region's watersheds, rivers, streams, and habitats - both in natural areas and … Learn More
Bonneville Environmental Foundation (Organization)
BEF scopes, develops, supports, and designs environmental water programs and projects across the U.S. The organization has been instrumental in building an NGO-led environmental water stewardship movement around Western Water issues and volumetric flow solutions. BEF collaborated in the creation … Learn More
Discussion
No comments found - be the first to add yours below!
No comments found. Log in and add yours below!
Log in to add your comment!

Loading Matches