Organizations:

Agricultural

Manufacturing

Office

Strategic Interest
Projects:

Proposed

In Progress

Completed
Countries:
Brazil; Peru; Suriname; France; Colombia; Guyana; Bolivia; Venezuela; Ecuador
Cities:
Santa Cruz; Manaus; La Paz
PFAF ID:
HydroBasin Level:
Baseline Water Stress:

Water Quality Stress:

Sanitation Access Stress:

Click to view individual basin.
Location

Click Icon to Show on Map

City & Country

,

()
| | |
| --- | --- |
| Basin and/or Contextual Conditions: | PHYSICAL: Water scarcity or drought, Quality, PHYSICAL: Ecosystem vulnerability or degradation |
| Project Benefits: | Long-term partnership(s) created, Raised awareness of challenges among water users, Raised awareness of challenges among local authorities |
| Indirect or Direct Beneficiaries: | Ecosystems, Environmental users (e.g., fishers, recreational users), Local communities / domestic users |
| Months & Implementing: | More than 3 years |
| Primary Funding Source: | Pool funding (i.e., joint funding of several partners) |
| Challenges: | RESOURCES: Lack of financial resources, RESOURCES: Lack of technical resources, Other |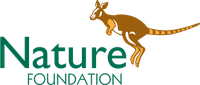 Nature Foundation (Organization)
Nature Foundation is an apolitical not-for-profit foundation that invests in conserving, restoring and protecting South Australian landscapes, flora and fauna to ensure their survival. We aim to lead the way in sustainable nature conservation. Find out more about the history … Learn More
Discussion
No comments found - be the first to add yours below!
No comments found. Log in and add yours below!
Log in to add your comment!

Loading Matches