Organizations:
Agricultural

Manufacturing

Office

Strategic Interest
Projects:

Proposed

In Progress

Completed
Countries:
Brazil; Peru; Suriname; France; Colombia; Guyana; Bolivia; Venezuela; Ecuador
Cities:
Santa Cruz; Manaus; La Paz
PFAF ID:
HydroBasin Level:
Baseline Water Stress:

Water Quality Stress:

Sanitation Access Stress:

Click to view individual basin.
Location

Click Icon to Show on Map

City & Country

,

()
Project Overview
The project aims to aid in forming Child Clubs in a remote, poor area in Nepal to spread and promote sanitation and hygiene behavior. For each of the 8 schools selected sanitation facilities will be set up.
Latest updates
Visit <% a.content_type | capitalize %>
<% a.name %> <% a.description %>
<% a.date %>
<% a.category %>
×
No current notifications are found for the projects, organizations, and other topics you are currently following.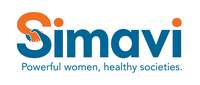 Simavi (Organization)
Simavi is a non-profit organization that believes everyone has a right to good health. Together with women and girls in Africa and Asia, we work on a healthy life for all. Through our local partner organisations, we provide information and … Learn More
Discussion
No comments found - be the first to add yours below!
No comments found. Log in and add yours below!
Log in to add your comment!

Loading Matches