Organizations:
Agricultural

Manufacturing

Office

Strategic Interest
Projects:

Proposed

In Progress

Completed
Countries:
Brazil; Peru; Suriname; France; Colombia; Guyana; Bolivia; Venezuela; Ecuador
Cities:
Santa Cruz; Manaus; La Paz
PFAF ID:
HydroBasin Level:
Baseline Water Stress:

Water Quality Stress:

Sanitation Access Stress:

Click to view individual basin.
Location

Click Icon to Show on Map

City & Country

,

()
Project Overview
BRALIRWA, a Heineken subsidiary, partnered with local government authorities in the Rubavu district to support the planting of over 10,300 trees on Rubona Hill – a place that is susceptible to major environmental threats due to heavy landslides and soil erosion.
Latest updates
Visit <% a.content_type | capitalize %>
<% a.name %> <% a.description %>
<% a.date %>
<% a.category %>
×
No current notifications are found for the projects, organizations, and other topics you are currently following.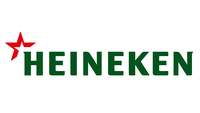 Heineken (Organization)
HEINEKEN is the world's most international brewer. It is the leading developer and marketer of premium beer and cider brands. Led by the Heineken® brand, the Group has a powerful portfolio of more than 250 international, regional, local and specialty … Learn More
Discussion
No comments found - be the first to add yours below!
No comments found. Log in and add yours below!
Log in to add your comment!

Loading Matches