Organizations:

Agricultural

Manufacturing

Office

Strategic Interest
Projects:

Proposed

In Progress

Completed
Countries:
Brazil; Peru; Suriname; France; Colombia; Guyana; Bolivia; Venezuela; Ecuador
Cities:
Santa Cruz; Manaus; La Paz
PFAF ID:
HydroBasin Level:
Baseline Water Stress:

Water Quality Stress:

Sanitation Access Stress:

Click to view individual basin.
Location

Click Icon to Show on Map

City & Country

,

()
Organization Overview
BLH Aqua Technology is a South Korea based company focused on developing water efficiency enhancement technologies. Our first product, Aqutonix, is an agriculture technology product that increases the absorption of water in plants with no added chemicals in order to reduce water wastage. The core technology can also be expanded into the industries of livestock management, seawater desalinization, semiconductor production, and mining, and wastewater management.
Latest updates
Visit <% a.content_type | capitalize %>
<% a.name %> <% a.description %>
<% a.date %>
<% a.category %>
×
No current notifications are found for the projects, organizations, and other topics you are currently following.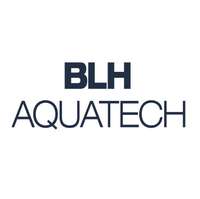 Sustainable Farming and Crop Yield Increase in Taiwan (Project)
BLH Aqua Technology is a Korea-based water efficiency enhancement company with the main focus on agriculture. We have developed a water treatment product - Aqutonix - which we manufacture in-house and deploy on all types of farms worldwide. Aqutonix uses … Learn More

Loading Matches

Loading Trends