Organizations:
Agricultural

Manufacturing

Office

Strategic Interest
Projects:

Proposed

In Progress

Completed
Countries:
Brazil; Peru; Suriname; France; Colombia; Guyana; Bolivia; Venezuela; Ecuador
Cities:
Santa Cruz; Manaus; La Paz
PFAF ID:
HydroBasin Level:
Baseline Water Stress:

Water Quality Stress:

Sanitation Access Stress:

Click to view individual basin.
Location

Click Icon to Show on Map

City & Country

,

()
| | |
| --- | --- |
| Basin and/or Contextual Conditions: | PHYSICAL: Declining water quality |
| Project Benefits: | Other |
| Indirect or Direct Beneficiaries: | Other |
| Months & Implementing: | More than 3 years |
| Financial Resources: | Between $10,000 - $50,000 USD |
| Primary Funding Source: | Corporate funding |
| Challenges: | Other |
Project Narrative
References: Good practices and technology sheet: GOOD PRACTICES AND TECHNOLOGIES SDG: 6.3 Improvement in water quality Non-monetary savings: the process generated pouring that can be used in other company processes under the principles of circular economy. This equipment allowed a reduction in pouring parameters by 80% (BOD without DAF: 964 mg/L-BOD with DAF: 192.8 mg/L, COD without DAF: 2965 mg/L- COD with DAF: 593 mg/L and fats without DAF: 1596.3 mg/L- fats with DAF: 319.26 mg/L). Life span: approximately 20 years The use of this technology requires chemical products for the flocculation-coagulation process Cases of application N/A Implementation of a dissolved air flotation system in a Soybean Oil Extraction Plant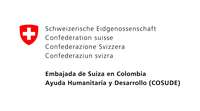 Discussion
No comments found - be the first to add yours below!
No comments found. Log in and add yours below!
Log in to add your comment!

Loading Matches