Organizations:
Agricultural

Manufacturing

Office

Strategic Interest
Projects:

Proposed

In Progress

Completed
Countries:
Brazil; Peru; Suriname; France; Colombia; Guyana; Bolivia; Venezuela; Ecuador
Cities:
Santa Cruz; Manaus; La Paz
PFAF ID:
HydroBasin Level:
Baseline Water Stress:

Water Quality Stress:

Sanitation Access Stress:

Click to view individual basin.
Location

Click Icon to Show on Map

City & Country

,

()
Quick Info
Countries:
China
Regions:
--
Project SDGs:

Includes Sustainable Development Goals from the project and its locations.

Increase Access to Water, Sanitation, Hygiene (SDG 6.1 & 6.2)
Services Needed:
Other
Language:
English
Start & End Dates:
Jun. 2023 » Ongoing
Contextual Condition(s):
WASH, Other
Project Source:
Basins Data Collection
Profile Completion:
49%
Latest updates
Visit <% a.content_type | capitalize %>
<% a.name %> <% a.description %>
<% a.date %>
<% a.category %>
×
No current notifications are found for the projects, organizations, and other topics you are currently following.
| | |
| --- | --- |
| Basin and/or Contextual Conditions: | WASH, Other |
Ecolab (Organization)
Ecolab is the global leader in water, hygiene and climate technologies and services that protect people and vital resources. With 2019 sales of $13.5 billion and 50,000 associates, Ecolab delivers comprehensive solutions and on-site service to promote safe food, maintain … Learn More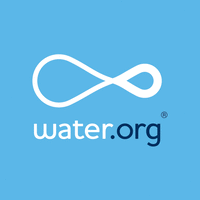 Water.org (Organization)
We believe there's a smart way to end the global water crisis. Millions of people around the world could get access to safe water in their homes with the help of small, affordable loans. That's where we come in. Water.org … Learn More
Discussion
No comments found - be the first to add yours below!
No comments found. Log in and add yours below!
Log in to add your comment!

Loading Matches