Organizations:
Agricultural

Manufacturing

Office

Strategic Interest
Projects:

Proposed

In Progress

Completed
Countries:
Brazil; Peru; Suriname; France; Colombia; Guyana; Bolivia; Venezuela; Ecuador
Cities:
Santa Cruz; Manaus; La Paz
PFAF ID:
HydroBasin Level:
Baseline Water Stress:

Water Quality Stress:

Sanitation Access Stress:

Click to view individual basin.
Location

Click Icon to Show on Map

City & Country

,

()
Project Overview
This project seeks to contribute to DWA effort to improve services in the WASH Sector through the FIETS approach. The project is implementing in Gulu, Kitguma, and Lamwo in both Urban and rural communities. The main strategy borders on a multi-stakeholder approach in order to create a sustainable WASH alliance that is reliable at all times to supply WASH services.
Latest updates
Visit <% a.content_type | capitalize %>
<% a.name %> <% a.description %>
<% a.date %>
<% a.category %>
×
No current notifications are found for the projects, organizations, and other topics you are currently following.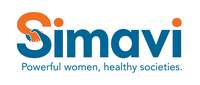 Simavi (Organization)
Simavi is a non-profit organization that believes everyone has a right to good health. Together with women and girls in Africa and Asia, we work on a healthy life for all. Through our local partner organisations, we provide information and … Learn More
WASH Alliance International (Organization)
The WASH alliance consists of seven alliance members (Simavi, Akvo, AMREF Netherlands, RAIN, WASTE, IRC, and Wetlands International) and will work in different countries and will have specific international programme activities. The Alliance works directly with around 113 Southern partners, … Learn More
Discussion
No comments found - be the first to add yours below!
No comments found. Log in and add yours below!
Log in to add your comment!

Loading Matches