Organizations:

Agricultural

Manufacturing

Office

Strategic Interest
Projects:

Proposed

In Progress

Completed
Countries:
Brazil; Peru; Suriname; France; Colombia; Guyana; Bolivia; Venezuela; Ecuador
Cities:
Santa Cruz; Manaus; La Paz
PFAF ID:
HydroBasin Level:
Baseline Water Stress:

Water Quality Stress:

Sanitation Access Stress:

Click to view individual basin.
Location

Click Icon to Show on Map

City & Country

,

()
Project Overview
In Nicaragua, WaterAid's response has been two-fold. First, it has been developing prototypes of portable handwashing stations where there is no piped water,supplying and improvising handwashing units to accompany rainwater catchment systems. Second, it has contributed to a national campaign of the Nicaragua WASH Network (RASNIC) for a Healthy Nicaragua (Nicaragua Saludable) with safe water and hygiene to prevent COVID-19.
Latest updates
Visit <% a.content_type | capitalize %>
<% a.name %> <% a.description %>
<% a.date %>
<% a.category %>
×
No current notifications are found for the projects, organizations, and other topics you are currently following.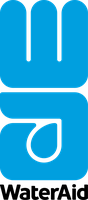 WaterAid (Organization)
WaterAid is an international NGO focused exclusively on ensuring equitable access to safe water, sanitation and hygiene education for the world's poorest communities. Formed in 1981, we have been working in water, sanitation and hygiene for over 30 years. To … Learn More
Discussion
No comments found - be the first to add yours below!
No comments found. Log in and add yours below!
Log in to add your comment!

Loading Matches