Organizations:
Agricultural

Manufacturing

Office

Strategic Interest
Projects:

Proposed

In Progress

Completed
Countries:
Brazil; Peru; Suriname; France; Colombia; Guyana; Bolivia; Venezuela; Ecuador
Cities:
Santa Cruz; Manaus; La Paz
PFAF ID:
HydroBasin Level:
Baseline Water Stress:

Water Quality Stress:

Sanitation Access Stress:

Click to view individual basin.
Location

Click Icon to Show on Map

City & Country

,

()
Quick Info
Countries:
Chile
Regions:
--
Project SDGs:

Includes Sustainable Development Goals from the project and its locations.

Water Use Efficiency (SDG 6.4)
Services Needed:
Technical assistance
Desired Partner:
Business Association
Language:
Español
Start & End Dates:
Sep. 2018 » Dec. 2018
Project Source:
User
Profile Completion:
56%
Project Overview
Optimizar el funcionamiento del estanque de acumulación de agua utilizado en procesos. Se cambian electroválvulas y sensores de nivel en el estanque que distribuye agua a canales de transporte de frutas, logrando una disminución en el uso de agua.
Project Results
Se estima un ahorro en el uso de agua de 3.600 m3/temporada (temporada de 4 meses).
Latest updates
Visit <% a.content_type | capitalize %>
<% a.name %> <% a.description %>
<% a.date %>
<% a.category %>
×
No current notifications are found for the projects, organizations, and other topics you are currently following.
Aconcagua Foods (Organization)
Satisfacer de manera confiable tanto a la industria alimentaria como a consumidores finales en todo el mundo, ofreciéndoles frutas y verduras procesadas de calidad asegurada, elaboradas con los más altos estándares de mercado. Ser los mejores socios comerciales para nuestros … Learn More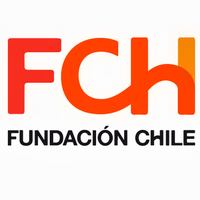 Fundación Chile (Organization)
Somos una corporación privada sin fines de lucro que fomenta innovaciones que "mueven la frontera de lo posible". Nuestros socios son el Estado de Chile y BHP. En FCh generamos redes internacionales, entregando soluciones de alto impacto para abordar los … Learn More
Discussion
No comments found - be the first to add yours below!
No comments found. Log in and add yours below!
Log in to add your comment!

Loading Matches