Organizations:
Agricultural

Manufacturing

Office

Strategic Interest
Projects:

Proposed

In Progress

Completed
Countries:
Brazil; Peru; Suriname; France; Colombia; Guyana; Bolivia; Venezuela; Ecuador
Cities:
Santa Cruz; Manaus; La Paz
PFAF ID:
HydroBasin Level:
Baseline Water Stress:

Water Quality Stress:

Sanitation Access Stress:

Click to view individual basin.
Location

Click Icon to Show on Map

City & Country

,

()
Aconcagua Foods (Organization)
Satisfacer de manera confiable tanto a la industria alimentaria como a consumidores finales en todo el mundo, ofreciéndoles frutas y verduras procesadas de calidad asegurada, elaboradas con los más altos estándares de mercado. Ser los mejores socios comerciales para nuestros … Learn More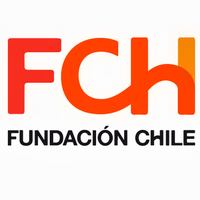 Fundación Chile (Organization)
Somos una corporación privada sin fines de lucro que fomenta innovaciones que "mueven la frontera de lo posible". Nuestros socios son el Estado de Chile y BHP. En FCh generamos redes internacionales, entregando soluciones de alto impacto para abordar los … Learn More
Discussion
No comments found - be the first to add yours below!
No comments found. Log in and add yours below!
Log in to add your comment!

Loading Matches