Organizations:
Agricultural

Manufacturing

Office

Strategic Interest
Projects:

Proposed

In Progress

Completed
Countries:
Brazil; Peru; Suriname; France; Colombia; Guyana; Bolivia; Venezuela; Ecuador
Cities:
Santa Cruz; Manaus; La Paz
PFAF ID:
HydroBasin Level:
Baseline Water Stress:

Water Quality Stress:

Sanitation Access Stress:

Click to view individual basin.
Location

Click Icon to Show on Map

City & Country

,

()
Project Overview
Evaluar el impacto de uso y contaminación del agua desde la extracción de materias primas hasta la producción de 1 tonelada cemento, mediante la metodología de Huella Agua.
Planta de cemento de proceso seco que utiliza como su fuente de captación la empresa de acueducto local Aguas de Cartagena.
Project Results
Evaluar el perfil de huella de agua como herramienta en la toma de decisiones
Project Files
Latest updates
Visit <% a.content_type | capitalize %>
<% a.name %> <% a.description %>
<% a.date %>
<% a.category %>
×
No current notifications are found for the projects, organizations, and other topics you are currently following.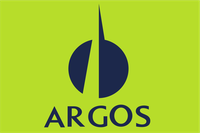 Cementos Argos (Organization)
Cementos Argos S.A is a Colombian construction materials producer, with 51% share in the cement market in Colombia; it is the fourth largest cement producer in Latin America, and the only producer of white cement in Colombia. Learn More
Centro Nacional de Producción Más Limpia (Organization)
Trabajamos para fortalecer la oferta técnica de servicios, promover el desarrollo empresarial sostenible y generar casos demostrativos que le permitan a las empresas comprobar los beneficios ambientales y económicos de la incorporación de una política ambiental que fortalezca su competitividad … Learn More
Discussion
No comments found - be the first to add yours below!
No comments found. Log in and add yours below!
Log in to add your comment!

Loading Matches