Organizations:

Agricultural

Manufacturing

Office

Strategic Interest
Projects:

Proposed

In Progress

Completed
Countries:
Brazil; Peru; Suriname; France; Colombia; Guyana; Bolivia; Venezuela; Ecuador
Cities:
Santa Cruz; Manaus; La Paz
PFAF ID:
HydroBasin Level:
Baseline Water Stress:

Water Quality Stress:

Sanitation Access Stress:

Click to view individual basin.
Location

Click Icon to Show on Map

City & Country

,

()
Organization Overview
IFS aims to contribute towards strengthening the capacity of developing countries to conduct relevant and high quality research on the sustainable management of biological and water resources. This involves the study of physical, chemical, and biological processes, as well as relevant social and economic aspects, important in the conservation, production, and renewable utilisation of the natural resources base including of course water and aquatic resources.
Latest updates
Visit <% a.content_type | capitalize %>
<% a.name %> <% a.description %>
<% a.date %>
<% a.category %>
×
No current notifications are found for the projects, organizations, and other topics you are currently following.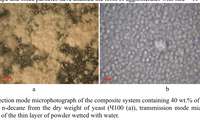 Loading Matches

Loading Trends