Organizations:
Agricultural

Manufacturing

Office

Strategic Interest
Projects:

Proposed

In Progress

Completed
Countries:
Brazil; Peru; Suriname; France; Colombia; Guyana; Bolivia; Venezuela; Ecuador
Cities:
Santa Cruz; Manaus; La Paz
PFAF ID:
HydroBasin Level:
Baseline Water Stress:

Water Quality Stress:

Sanitation Access Stress:

Click to view individual basin.
Location

Click Icon to Show on Map

City & Country

,

()
Quick Info
Countries:
Germany, Serbia, South Africa, Uganda
Regions:
Danube, Nile, Orange, Rhine, South Africa, Vaal
Organization SDGs:

Includes Sustainable Development Goals from the organization and its locations.

Increase Access to Water, Sanitation, Hygiene (SDG 6.1 & 6.2)
Integrated Water Resource Management (SDG 6.5)
Climate Resilience and Adaptation (SDG 13.1)
Org. Type:
NGO / Civil Society
Language:
English
Org. Website:
www.bpw-international.org
Org. Source:
User
Profile Completion:
65%
Coalition:
No
Organization Overview
"Develop women's professional and leadership potential at all levels", with the determination that our effort will lead to "Equal Participation of Women and Men in Power and Decision-Making Roles". Main focus: Policy and legislation; participation of all stakeholders, especially women in decision-making and implementation; basic services delivery; transboundary water management.
Latest updates
Visit <% a.content_type | capitalize %>
<% a.name %> <% a.description %>
<% a.date %>
<% a.category %>
×
No current notifications are found for the projects, organizations, and other topics you are currently following.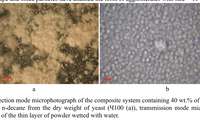 Loading Matches

Loading Trends