Organizations:

Agricultural

Manufacturing

Office

Strategic Interest
Projects:

Proposed

In Progress

Completed
Countries:
Brazil; Peru; Suriname; France; Colombia; Guyana; Bolivia; Venezuela; Ecuador
Cities:
Santa Cruz; Manaus; La Paz
PFAF ID:
HydroBasin Level:
Baseline Water Stress:

Water Quality Stress:

Sanitation Access Stress:

Click to view individual basin.
Location

Click Icon to Show on Map

City & Country

,

()
Organization Overview
Ovsiankin Energy Group (Spaine, Bilbao) SL, , is a partner representative of Scientific and Production company "Krok-1 in selected countries and regions.
COMBINING EFFORTS - REACHING THE GOAL - SAVING THE GREEN PLANETS!!!
Latest updates
Visit <% a.content_type | capitalize %>
<% a.name %> <% a.description %>
<% a.date %>
<% a.category %>
×
No current notifications are found for the projects, organizations, and other topics you are currently following.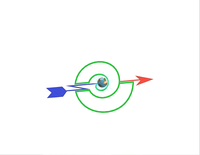 Scientific and production company «Krok-1» (Organization)
Научно-производственная компания «КРОК-1» была создана в 1990 году. С момента основания и по сей день основателем и директором компании является Овсянкин Вячеслав. КРОК-1 специализируется на выполнении всех видов исследований в связи с высокими технологиями, на разработке более совершенного оборудования и … Learn More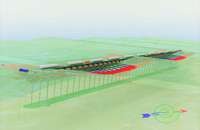 "Wave desalination and power plants designed by Ovsiankin" (Project)
Резюме проекта коммерциализации: Для выполнения наших обязательств по участию в программе ООН по достижению целей устойчивого развития к 2030 году мы коммерциализируем технологию «Волновое опреснение и электростанции станции Овсянкин» Согласно последним докладам Организации Объединенных Наций, изменение климата вызывает значительное потребление … Learn More

Loading Matches

Loading Trends