Organizations:
Agricultural

Manufacturing

Office

Strategic Interest
Projects:

Proposed

In Progress

Completed
Countries:
Brazil; Peru; Suriname; France; Colombia; Guyana; Bolivia; Venezuela; Ecuador
Cities:
Santa Cruz; Manaus; La Paz
PFAF ID:
HydroBasin Level:
Baseline Water Stress:

Water Quality Stress:

Sanitation Access Stress:

Click to view individual basin.
Location

Click Icon to Show on Map

City & Country

,

()
Quick Info
Countries:
Japan
Regions:
Yodo
Project SDGs:

Includes Sustainable Development Goals from the project and its locations.

Water Use Efficiency (SDG 6.4)
Project Tags:

Includes tags from the project and its locations.

Water Recycling and Reuse
Progress to Date:
NA Reduce water footprint
Services Needed:
No services needed/offered
Desired Partner:
Business
Language:
English
Start & End Dates:
Jan. 2018 » Ongoing
Contextual Condition(s):
Other
Additional Benefits:
Other
Beneficiaries:
Water utilities, Other utilities
Planning & Implementation Time:
More than 3 years
Financial Resources:
Between $1,000 - $10,000 USD
Primary Funding Source:
corporate
Project Challenges:
Other
Project Source:
CDP
Profile Completion:
85%
Project Overview
By achieving "Mid-Goals towards 2020" for a 10% water withdrawal reduction for FY 2020 from 2009 ahead of schedule certainly with process improvement and appropriate cost input, we ensure the necessary production output with less water consumption.
Project Results
A 10% reduction in water withdrawals over 2009 by FY 2020.
Latest updates
Visit <% a.content_type | capitalize %>
<% a.name %> <% a.description %>
<% a.date %>
<% a.category %>
×
No current notifications are found for the projects, organizations, and other topics you are currently following.
| | |
| --- | --- |
| Basin and/or Contextual Conditions: | Other |
| Project Benefits: | Other |
| Indirect or Direct Beneficiaries: | Water utilities, Other utilities |
| Months & Implementing: | More than 3 years |
| Financial Resources: | Between $1,000 - $10,000 USD |
| Primary Funding Source: | Corporate funding |
| Challenges: | Other |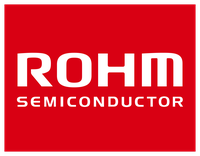 Rohm Co., Ltd. (Organization)
ROHM designs and manufactures integrated circuits (ICs), semiconductors, and other electronic components. Learn More
Discussion
No comments found - be the first to add yours below!
No comments found. Log in and add yours below!
Log in to add your comment!

Loading Matches