Organizations:
Agricultural

Manufacturing

Office

Strategic Interest
Projects:

Proposed

In Progress

Completed
Countries:
Brazil; Peru; Suriname; France; Colombia; Guyana; Bolivia; Venezuela; Ecuador
Cities:
Santa Cruz; Manaus; La Paz
PFAF ID:
HydroBasin Level:
Baseline Water Stress:

Water Quality Stress:

Sanitation Access Stress:

Click to view individual basin.
Location

Click Icon to Show on Map

City & Country

,

()
Project Overview
With community support, we will build a water treatment system that will provide safe drinking water for almost 8000 residents of Shyira. The system uses local materials to create a water treatment system powered by sunlight and gravity.
Project Results
8000 residents receive access to water
Latest updates
Visit <% a.content_type | capitalize %>
<% a.name %> <% a.description %>
<% a.date %>
<% a.category %>
×
No current notifications are found for the projects, organizations, and other topics you are currently following.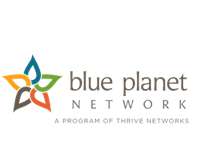 Blue Planet Network (Organization)
Blue Planet Network provides a technology platform for funders to easily select, monitor, and manage WASH projects that have been peer reviewed and vetted for quality and sustainability. Each member project must pass a rigorous peer review and planning process … Learn More
Discussion
No comments found - be the first to add yours below!
No comments found. Log in and add yours below!
Log in to add your comment!

Loading Matches