Organizations:

Agricultural

Manufacturing

Office

Strategic Interest
Projects:

Proposed

In Progress

Completed
Countries:
Brazil; Peru; Suriname; France; Colombia; Guyana; Bolivia; Venezuela; Ecuador
Cities:
Santa Cruz; Manaus; La Paz
PFAF ID:
HydroBasin Level:
Baseline Water Stress:

Water Quality Stress:

Sanitation Access Stress:

Click to view individual basin.
Location

Click Icon to Show on Map

City & Country

,

()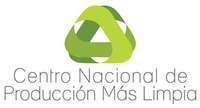 Centro Nacional de Producción Más Limpia (Organization)
Trabajamos para fortalecer la oferta técnica de servicios, promover el desarrollo empresarial sostenible y generar casos demostrativos que le permitan a las empresas comprobar los beneficios ambientales y económicos de la incorporación de una política ambiental que fortalezca su competitividad … Learn More
Discussion
No comments found - be the first to add yours below!
No comments found. Log in and add yours below!
Log in to add your comment!

Loading Matches