Organizations:
Agricultural

Manufacturing

Office

Strategic Interest
Projects:

Proposed

In Progress

Completed
Countries:
Brazil; Peru; Suriname; France; Colombia; Guyana; Bolivia; Venezuela; Ecuador
Cities:
Santa Cruz; Manaus; La Paz
PFAF ID:
HydroBasin Level:
Baseline Water Stress:

Water Quality Stress:

Sanitation Access Stress:

Click to view individual basin.
Location

Click Icon to Show on Map

City & Country

,

()
Project Overview
The construction of a borehole for St. Teresa's Orphanage will provide clean and safe water for the local community and orphans.
Project Results
Three hundred fifty people, including 146 orphans and 204 community members, around the borehole.
Latest updates
Visit <% a.content_type | capitalize %>
<% a.name %> <% a.description %>
<% a.date %>
<% a.category %>
×
No current notifications are found for the projects, organizations, and other topics you are currently following.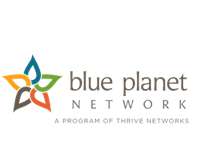 Blue Planet Network (Organization)
Blue Planet Network provides a technology platform for funders to easily select, monitor, and manage WASH projects that have been peer reviewed and vetted for quality and sustainability. Each member project must pass a rigorous peer review and planning process … Learn More
Discussion
No comments found - be the first to add yours below!
No comments found. Log in and add yours below!
Log in to add your comment!

Loading Matches