Organizations:
Agricultural

Manufacturing

Office

Strategic Interest
Projects:

Proposed

In Progress

Completed
Countries:
Brazil; Peru; Suriname; France; Colombia; Guyana; Bolivia; Venezuela; Ecuador
Cities:
Santa Cruz; Manaus; La Paz
PFAF ID:
HydroBasin Level:
Baseline Water Stress:

Water Quality Stress:

Sanitation Access Stress:

Click to view individual basin.
Location

Click Icon to Show on Map

City & Country

,

()
Project Overview
A partir de los resultados de la investigación realizada por AGROSAVIA (antes CORPOICA) se determinó que una de las alternativas para el manejo y disposición de las aguas de producción tratadas del Campo Castilla es el reúso en el riego de plantaciones forestales en el Área de Sostenibilidad Agroenergética - ASA, conformada por 228,72 hectáreas de las cuales 188,17 hectáreas son aptas para riego. Actualmente se reusan 2,4 millones de metros cúbicos de agua al año.
Latest updates
Visit <% a.content_type | capitalize %>
<% a.name %> <% a.description %>
<% a.date %>
<% a.category %>
×
No current notifications are found for the projects, organizations, and other topics you are currently following.
| | |
| --- | --- |
| Basin and/or Contextual Conditions: | PHYSICAL: Water scarcity or drought, Other |
| Project Benefits: | Other |
| Indirect or Direct Beneficiaries: | Manufacturers, Ecosystems, Agricultural growers, Other |
| Months & Implementing: | More than 3 years |
| Financial Resources: | More than $500,000 USD |
| Primary Funding Source: | Corporate funding |
| Challenges: | Other |
Project Narrative
Con la implementación del proyecto se ha contribuido en la rehabilitación ambiental y sostenible de los ecosistemas boscosos por medio de sistemas agroforestales con especies nativas de la región. Así mismo se ha impulsado la rehabilitación de los ecosistemas boscosos en rondas de las fuentes hídricas río Orotoy, caño Danta, caño Bijao y caño NN También ha permitido devolver al área de influencia del proyecto, servicios ecosistémicos tales como: regulación hídrica, regulación climática y regulación de hábitat de flora y fauna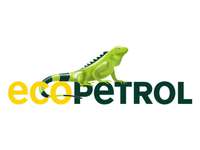 Ecopetrol (Organization)
www.ecopetrol.com.co/wps/portal/es
Ecopetrol, formerly known as Empresa Colombiana de Petróleos S.A. is the largest and primary petroleum company in Colombia. Learn More
Discussion
No comments found - be the first to add yours below!
No comments found. Log in and add yours below!
Log in to add your comment!

Loading Matches