Organizations:
Agricultural

Manufacturing

Office

Strategic Interest
Projects:

Proposed

In Progress

Completed
Countries:
Brazil; Peru; Suriname; France; Colombia; Guyana; Bolivia; Venezuela; Ecuador
Cities:
Santa Cruz; Manaus; La Paz
PFAF ID:
HydroBasin Level:
Baseline Water Stress:

Water Quality Stress:

Sanitation Access Stress:

Click to view individual basin.
Location

Click Icon to Show on Map

City & Country

,

()
Organization Overview
PT. Ekamas Fortuna's production operations are in East Java. The products include corrugating medium, kraft liner, core board, chip board, wrapping paper, paper tube / core, and laminating paper.
Latest updates
Visit <% a.content_type | capitalize %>
<% a.name %> <% a.description %>
<% a.date %>
<% a.category %>
×
No current notifications are found for the projects, organizations, and other topics you are currently following.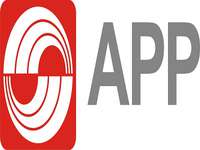 Asia Pulp and Paper (Organization)
APP vision is to become the 21st century's premiere, world-class pulp and paper manufacturer dedicated to providing superior value to shareholders, employees and the community. Sustainable water management is one of its commitments to provide superior value. Learn More

Loading Matches

Loading Trends